Hotel Reservation Form
Embed a simple reservation form into your website and start collecting bookings online. With the Hotel Reservation Form you can add a booking functionality to your website absolutely for FREE and with a few simple steps. Please see the How to Install section for reference.
Version: 1.0 / Downloads: 20,013
Hotel Reservation Form
SPECIAL OFFER
Get 65 PHP scripts in a bundle for $4.29 each!
*For a limited time only get the best deal ever on the market!
View Offer
Description
Use our free hotel reservation script to receive room reservations and collect your guests contact details and their preferences.

There are number of supported fields that you can manipulate via the Source Code - date pickers, drop-down menus, text boxes and fields.

Part of the fields are validated and required by default. You can add your own logo or customize the reservation form as you wish. If you have questions, need help/customization or just have a suggestion for improvement please use the leave us a comment form below.

Do not forget to also check our fully supported hotel reservation system out.
Download
To download Hotel Reservation Form for FREE you need to login your account.
How to Install
Follow these steps to embed the reservation form on your website:

1) download the zip file and unzip it.

2) create a folder on your website, for example www.website.com/reservation-form/ and then copy all the files into that folder.

3) edit script.php file and enter the email address which should receive reservation details on line 6

define('_EMAIL_TO', 'email@hotel.com');

4) open www.website.com/reservation-form/ using a web browser. The reservation form should load.


You can change the logo and the background image used in the /img/ folder.
Need an advanced hotel reservation system?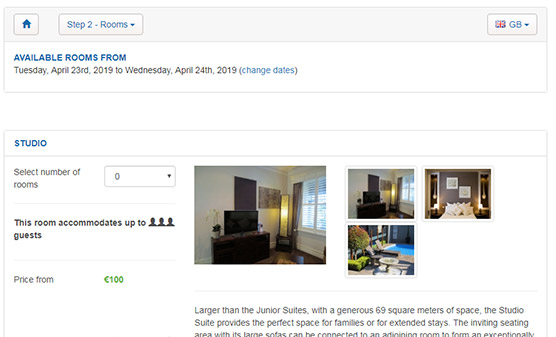 A complete web-based room booking system for your hotel website.
User License: $79.00
Accept Bookings and Payments Online
Manage Resrvations
Manage Room Types and Availability
Multiple Languages Module